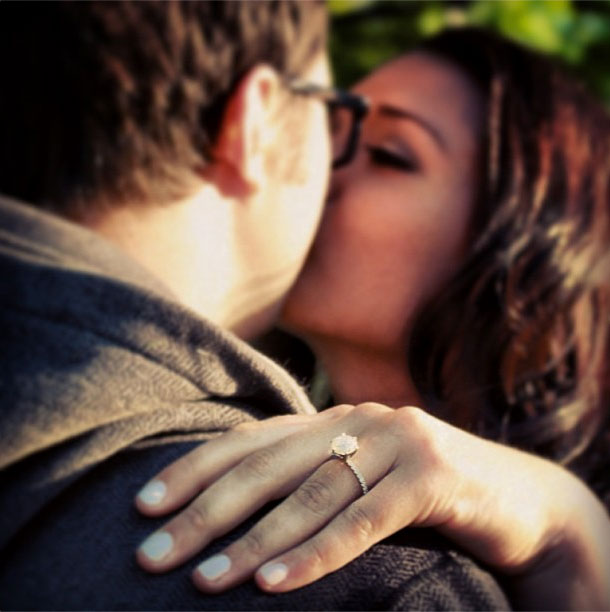 Brad and Taylor met in high school in the great ol' town of Aledo, Texas. They had mutual friends that hung around each other quite a bit, but never realized what the future had in store. The FIRST time they ever met, they were swimming with friends and Taylor jumped in the pool and kung-fu kicked Brad right in the back. Taylor thought she was flirting, while Brad thought Taylor was mean and his back hurt for weeks after. Taylor thinks this is a funny story and doesn't remember doing this at all.
Years went by and Brad went to college at TCU and graduated in December of 2009. Taylor went to school in Lafayette, Louisiana at the University of Louisiana at Lafayette because of a soccer scholarship. On Thanksgiving break of 2009, Taylor had come back into town to be home with her family and decided to hang out with some old high school friends. She just so happened to run into Brad while she was out. A few words were exchanged later that night Brad got her number.
They texted back and forth and talked on the phone every day until that Christmas break. Then they were inseparable. They had to do the whole long distance relationship thing and visited each other as often as they could until Taylor graduated from nursing school in December of 2010. It was totally worth it, and truly the rest is just history...